Leadership & Executive Coaching – See the Future, Create it Now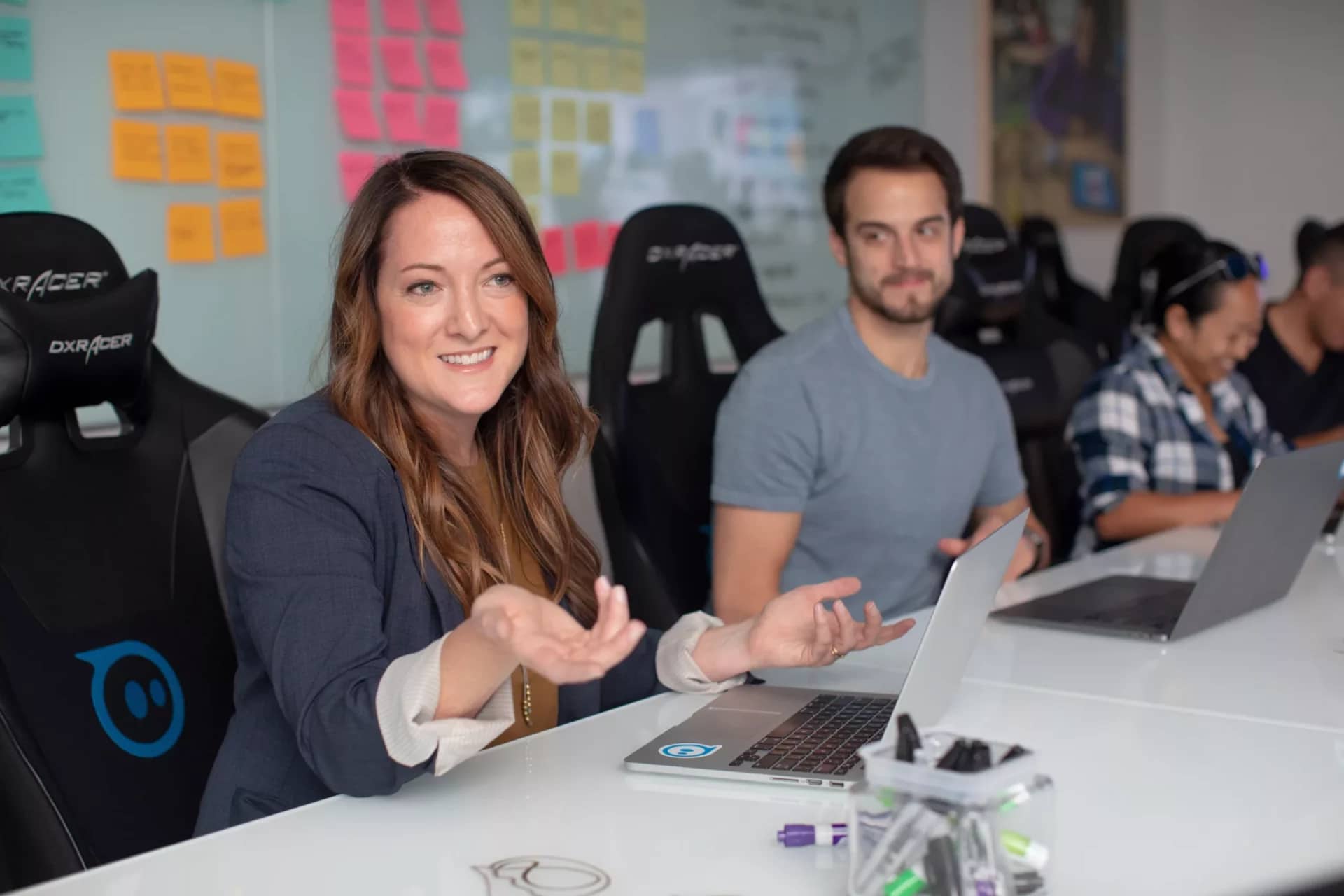 What is Leadership & Executive Coaching?
Leadership & Executive coaching is a form of professional development that aims to improve the skills and abilities of leaders. It is a learning approach that helps you  create space for self-awareness to arise. Coaching can drive transformational change, and provide critical challenge and support as you develop in your leadership or executive role.
Together we will create a collaborative relationship where we use a range of tools and techniques, feedback and exercises to support you and help you learn and grow. 
The ultimate goal of Leadership & Executive Coaching is to help you, the leader, become more effective in your role and better able to lead your team to success.
Learn More about Leadership & Executive Coaching
Want to know more about Leadership & Executive Coaching and how it benefits you. Book a 30 minute call with me and find out more? We can talk through your situation, the issues you face, and discuss how I can help you develop.
There is no charge for this call.
Essential Leadership & Executive Skills
An individual's ability to recognise and manage emotions in themselves and others. It is broken into four main areas:
Self-awareness:

 

The ability to recognise your own strengths, weaknesses, and emotions.
Self-management:

 

The ability to regulate your emotions, especially during periods of high stress.
Social awareness:

 

The ability to recognise others' emotions. This is also often referred to as the ability to exhibit empathy.
Relationship management:

 

The ability to manage relationships with others through influencing, coaching, mentoring, and resolving conflict.
Emotional intelligence is a critical skill for all leaders. By developing your emotional intelligence, you can better communicate, motivate your team, strategise, be present, delegate, and remain flexible under pressure—in short, the requirements of being an effective leader.
A leader's communication abilities are critical to a team's success. To understand why, you need to think about the role leaders play: They motivate others to follow them and work toward shared goals.
The ability to effectively communicate affects the efficiency of the group and determines how tasks are accomplished. To ensure these tasks are done effectively, you must ensure that you are exhibiting the effective communication skills necessary to align your team goals and the plan to achieve them.
Communication is made up of several discrete skills. Some of the most important communication skills for leaders include:
Adaptability:

 

The ability to adapt your communication style to different situations and audiences.
Active listening:

 

The ability to remain engaged and attentive during conversation, paying attention to verbal and non-verbal forms of communication.
Transparency:

 

The ability to communicate your company's goals, opportunities, challenges, and strategy in an open and transparent way.
Clarity:

 

The ability to simplify a message by providing the right level of detail for a given audience to motivate them to act.
Inquisitiveness:

 

The ability to ask open-ended questions that spark thoughtful discussion.
Empathy:

 

As mentioned above, the ability to recognize the emotions of those you communicate with and using that understanding to adjust your communication style.
Body language:

 

Presenting open and comforting body language that builds rapport and makes others feel comfortable sharing opinions.
Skills that enable you to use critical thinking to solve complex problems and plan for the future. These skills are essential for accomplishing business objectives, overcoming obstacles, and addressing challenges—particularly if they're projected to take weeks, months, or even years to achieve.
Strategic thinking skills include:
Analytical skills:

 

To ideate a strategy that helps your organization reach its objectives, you must be capable of analyzing a variety of inputs—from

 

financial statements

 

and

 

OKRs, to market conditions, emerging business trends, and internal resource allocation. This initial analysis is crucial to creating a strategy that aligns with the current reality facing your organization.
Communication skills:

 

Putting a strategy into place for your company, regardless of its size, requires solid

 

communication skills. The ability to communicate complex ideas, collaborate with internal and external stakeholders, build consensus, and ensure everyone is aligned and working toward shared goals are all central to strategic thinking.
Problem-solving skills:

 

Strategic planning is often used to solve problems or address challenges, such as missed financial targets, inefficient workflows, an emerging competitor, or global crisis. Implementing a strategy that addresses the central challenge you face requires you to first

 

understand

 

the problem and its potential solutions. From there, you can craft a strategy that moves your organization closer to solving it.
Planning and management skills:

 

Strategy isn't just about thinking of a solution—it involves implementation, too. Once data has been analyzed, the problem is understood, and a solution has been identified, you need strong planning and

 

leadership skills

 

to bring everything together.
As a professional, you are being judged not only on your performance but also on your presence. People form an impression of others within seconds of meeting them. The real question, then, is not whether you'll create an impression, but rather, will you create the one that you want?
Rely on feedback: Actively solicit feedback on your presence from your manager, direct reports, colleagues, and mentors.
Tune into how you communicate: Everything you say and do sends a message. Beyond the words you choose, consider how you use your voice and your accompanying non-verbal behaviors.
Experiment with new behaviors: Based on the feedback you received, choose just one or two presence-building behaviors to practice.
Be present: Multi-tasking, mind-wandering, or thinking about work that's piling up as you attend a meeting or interact with others will detract from your presence.
Is 'one where coaching is the predominant style of working together and where a commitment to grow the organisation is embedded in a parallel commitment to grow the people in the organisation.'* A coaching culture improves not only the way employees interact with each other, but also the interactions they have with customers and potential clients.
A coaching culture enables radical organizational transformation by building conversational and coaching skills on a daily basis. A coaching culture creates a climate where people can freely:
Creates a climate where people can realise their potential
Give and receive feedback
Support and stretch each other's thinking
Challenge each other with support, and stress-test ideas where appropriate
Engage in development conversations that are short in length, but strong in impact
* As defined by Clutterbuck and Megginson